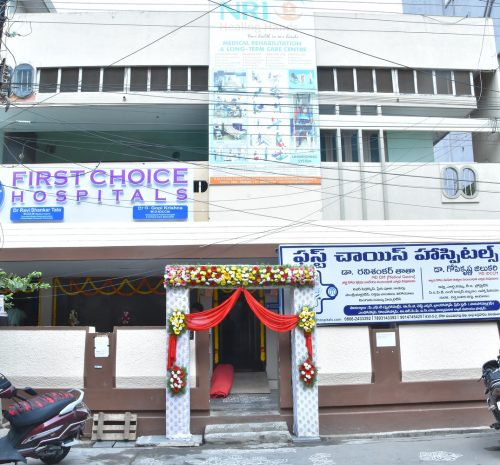 First Choice Hospitals was started with the motto of providing quality & ethical health care at an affordable cost with state-of-the-art equipment, dedicated and empathetic staff.

It started in Jan 2022 with two super specialty departments namely,.Medical Gastroenterology and Pulmonary, critical care, and sleep medicine first choice hospitals are the right choice for patients looking for a cost-effective solution for their healthcare needs.

With over 15 years of rich experience in prestigious institutes like NIMS,MANIPAL HOSPITALS,NRI HOSPITALS, AND RAMESH HOSPITALS and clinical excellence in their respective departments, our consultants provide patient-centric care with an emphasis on clinical history and examination rather than expensive investigations.

With a caring & understanding team of doctors, nursing & paramedical staff every patient feels at home as we work to bring back smiles on their faces. The success of our institute is a testimony of our patient's immense faith in us as we believe in CURE WITH PASSION AND CARE WITH COMPASSION.